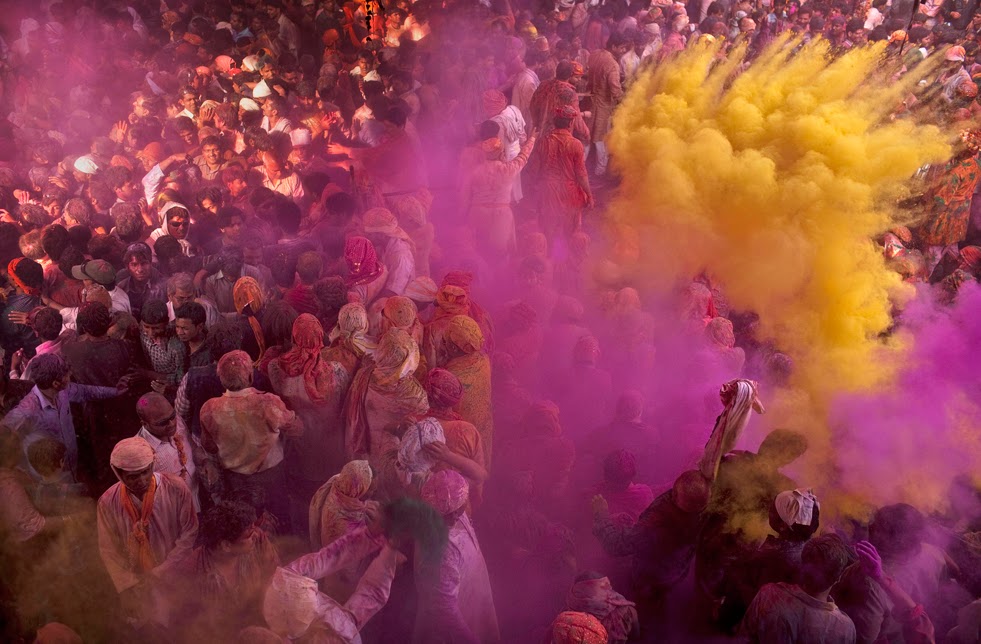 I love the way Indian culture experiences color. Here a joyous Indian Hindu crowd in Borsana, India throws colorful powder (pigment) in the air in celebration of welcoming the Spring (photo by Kevin Frayer/AP) What fun!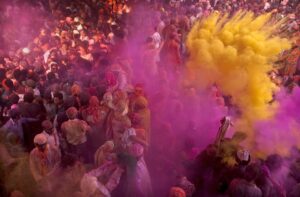 During Lathmar Holi festival people pour water over themselves, paint their bodies and get in the colorful mud simply to express their happiness. Photo by Manan Vatsyayana/AFP/Getty Images.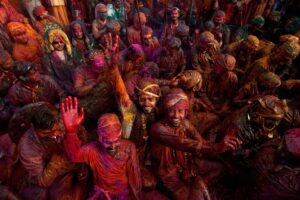 Deep and saturated shades of purple, red, orange and yellow in traditional Indian clothing create floral-like patterns. This image reminds me of some French paintings from the end of the 19th century created in pointillist technique (squint your eyes). Here is another shot from the Lathmar Holi festival photo by Adnan Abidi for Reuters.